Organization information
---
_/Organization name
atelierent.jp
_/Origin of Organization name
It is a coined word of atelier + …ent (people to do), and it contains the wish that a creator can be like a creator.
_/Compliance
Don't forget we are friends. We also believe that it will lead to the future.
_/Establishment
9th Sep 2011
_/Activity
Game Development

メンバー
---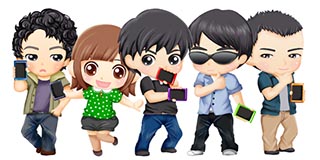 _/Heade of eatelierent
Game designer
Toshinori Watanabe
_/Technical Director
Programmer / Composer
elas
_/Network Administrator
Programmer
phiro
_/Art Director
Designer
Aota Arrietty
_/Illustrator
Designer
Kayo Fukuda
History
---
2000 Apr.  Team 'youth' establishmented
2000 Sep.   First game'Metronome' was released
2001 Apr.   The team name was changed to'Little hour' from 'youth'.
2004 Apr.   Taking a break.
2011 Sep.  'atelierent' establishmented (Activity resumed)
2012 Apr.  atelierent first game'Metronome #'β was released
2013 June  Web page establishmented
2014 Aug.  Global development of each game is begun.
2014 Sep.  ateliereny LINE sticker delivery starting.
2015 July  Only sound mobile game was released.
2016 Mar.  We game-ized 3d sound.
2016 Sep.  Founding 5th anniversary
2017 Jan.  Technological inspection starting of VR by FOVE
2017 Sep.  In iTunes and some, music distribution starting
2018 Sep.   Some web apps were developed.
2019 Feb.   Changed the organization name to "atelierent.jp" along with the opening of the office.
2019 Oct.   Web APP'Suday manager'beta start.
アクセス
---
_/Address
1-13-17-106 Daido, Osaka-city Tennoji-ku, Osaka 543-0052 Japan.
_/Business hours
Weekday19:00~21:00 / Saturdays, Sundays, and holidays 10:00~17:00(Irregular)
_/The nearest station
Five-minute walk from the Tennoji station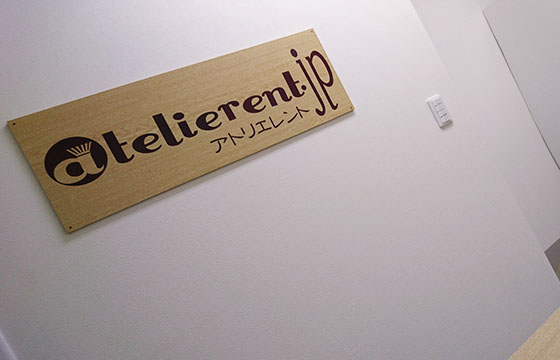 Partner
---
unununium
Di-Acute
Fuyuki Nanahara
Studio Cululu
Nogi Kazuma